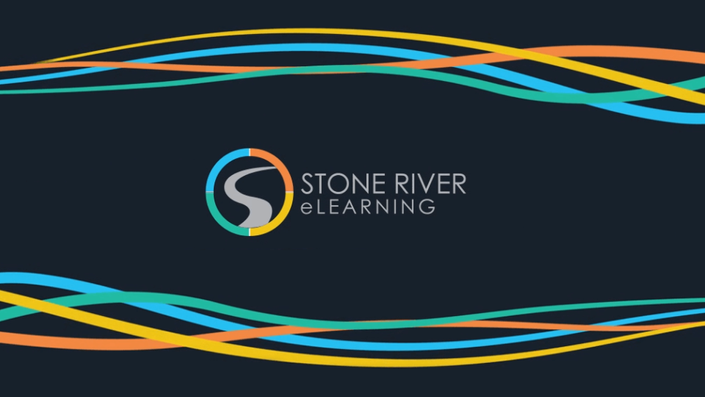 Unlimited Course Access
Get unlimited access to our entire catalog of courses for a small monthly fee
It's about time you bring something new to the table. You know you should upgrade your skills but you never seem to have the time to do anything else besides work.
The thought of having to be in class at a certain time and place is absolutely daunting.
What if you had the possibility to learn anything, anytime, anywhere?
Through the Stone River Unlimited Course Access Subscription now you can! It's that good and it's true.
You'll get full access to our entire catalog of 800+ (and counting) technology, programming, and digital design courses. Get a step ahead of the competition, land that dream job, up your skill level and make more money; all for a small monthly investment.
No matter if you need coding, design or development in your career or as a hobby, this subscription is exactly what you need.
1,200,000 students have already enrolled in our courses. Every one of them has gained better job prospects, a chance to improve their salary and lifestyle, and most importantly a belief that they can do it, and do it well.
That's just the tip of the iceberg. Here's why this unlimited subscription is the best value for money around:
Total access to 800+ courses
24/7 access
Free VIP Perks access
Learn from any computer or mobile device
Learn in any location
Learn for as long as you need it
Free access to certification exams
You will get a free certificate for each course you complete.
Your Unlimited Course Access Subscription is just that; unlimited. That means any new, hot topics we release (like Big Data, mobile development or JavaScript) will be automatically added to your account. So you can future-proof your skills without any extra cost, and remain at the cutting edge of your chosen field.
Your subscription comes with a 30-day, no-risk, money back guarantee. If you're not happy with what you've learned after the first month, you can cancel your subscription and receive a full refund, no questions asked. But we're willing to bet you'll stick with us.
Forget about endless hours of Googling and reading through blog posts or watching unorganized tutorials.
Forget about handing out your personal details left right and center so these sites can sell you stuff instead of teaching you what you need to know.
Instead, picture an expert instructor ready and waiting to teach you up to date, relevant, and practical skills - without the sales pitch. Start getting the skills you want, today, while going at your own pace. Use these skills to your advantage right now.
That's what you get with the Stone River eLearning Unlimited Course Access Subscription. Save time, save money, become a leader and win that dream career.
Don't put your education off any longer. Enroll risk-free today!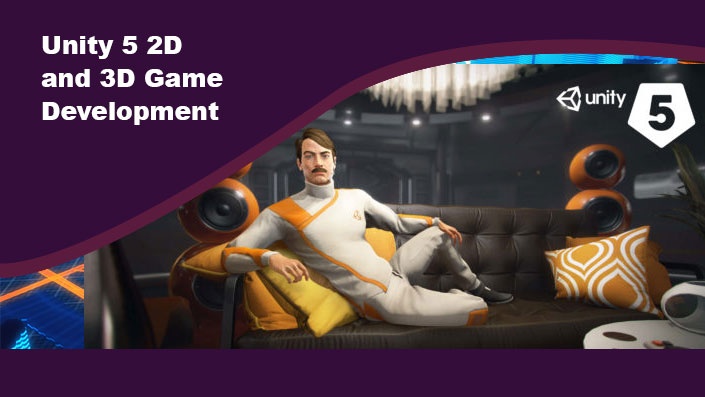 Unity 5 2D and 3D Game Development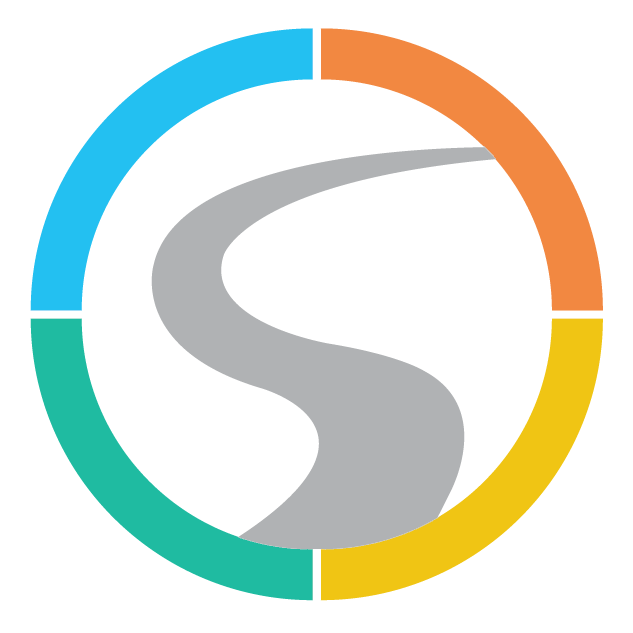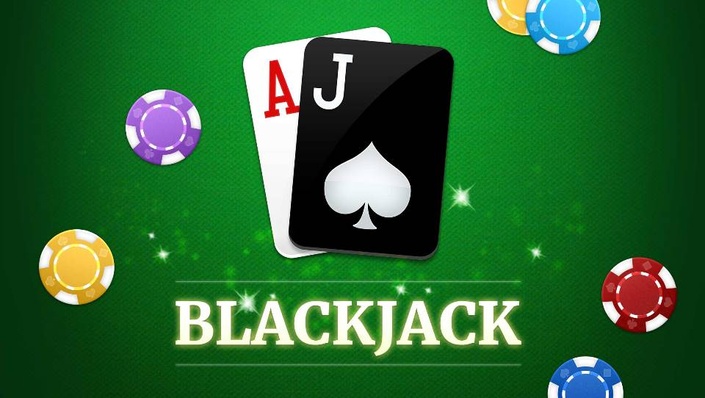 Learn 2D Game Development with Unity and C# Programming
Make a Blackjack game using Unity
Do you want to learn to make awesome games and apps using Unity3D, but know nothing about where to begin? No problem! In my course, we'll go over all the basics you need to get started, and learn how to make great games with Unity. In this course, we'll be going over:
Unity3D's user interface, and using the different windows to develop your project.
An introduction to the C# programming language, where we'll make our script and learn to work with components in Unity to make our game come to life.
How to make a visually appealing game scene and properly adjust and align UI graphics like text, buttons and graphics.
How to export your project to computer and mobile devices.
Learn to build a game of Blackjack, the popular card game. With input like Hitting & standing, and being able to place your bet with in-game money. With win, lose and game over events.
This course is perfect for student who want:
To learn Unity3D one of the most popular game engines out in the industry.
To learn programming basics and coding in the C# language.
To be able to make a game from start to finish.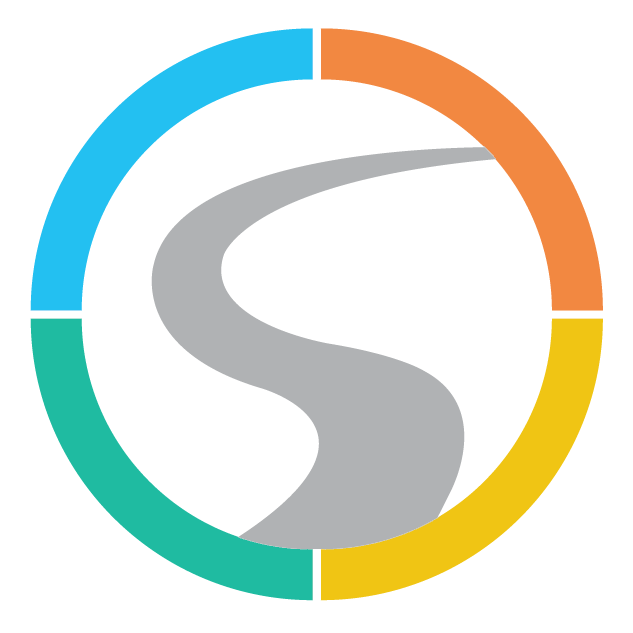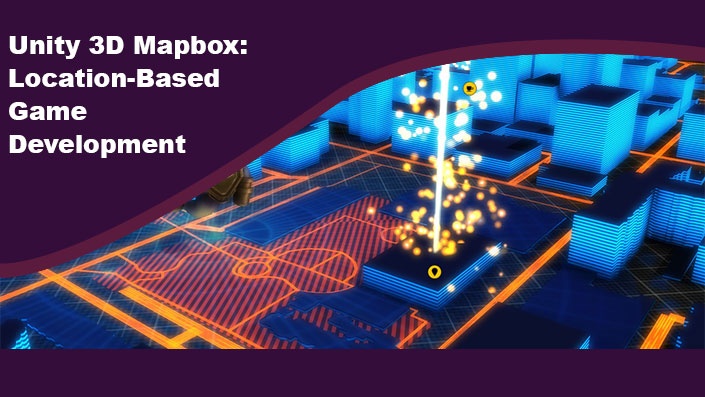 Unity 3D Mapbox: Location-Based Game Development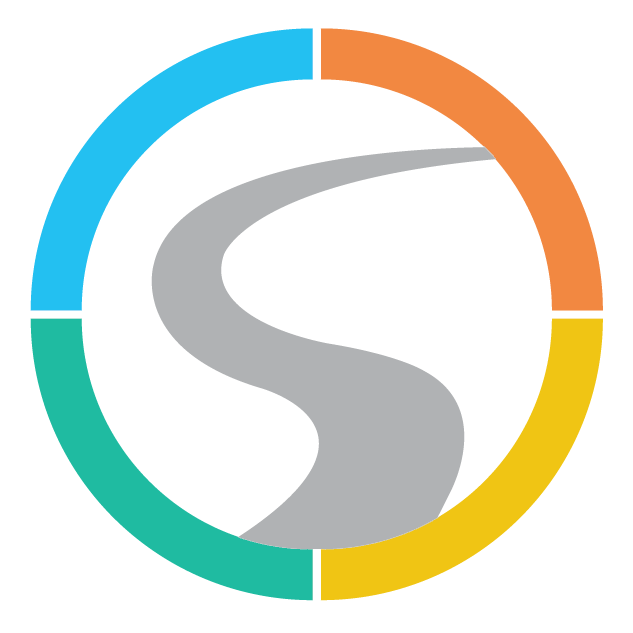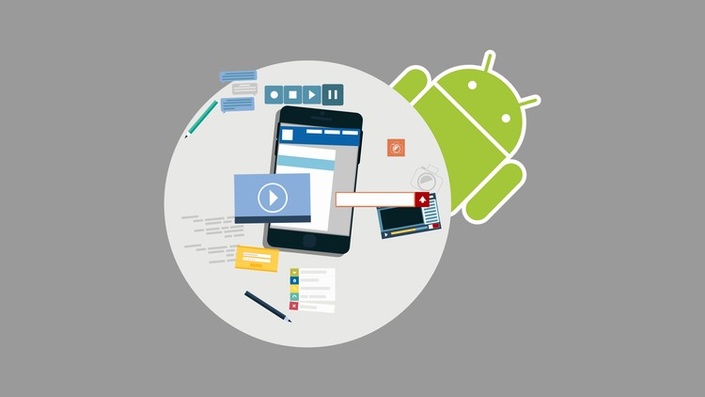 Build Android Apps with App Inventor 2 - No Coding Required
Create applications with drag and drop
Everybody has a great idea for an app. The problem is, not many of those people have the skills or knowledge required to make that idea a reality. Building an app, regardless of its simplicity or platform, requires certain technical know-how like coding, UX/UI design, and more. App Inventor 2, however, cuts through all of the smoke and allows anyone – even those with no coding experience – to build Android apps from the ground up. This course will teach you how.
Build Apps Without Learning Code!
Gain a practical understanding of programming basics
Navigate and use App Inventor 2 efficiently and effectively
Create and build your own apps for Android
Test and update your apps after you've built them
Learn how to publish your app to Google's Play Store
Android Apps in an Instant
This course will teach you everything you need to know about building apps – without the complicated coding normally required. If you have a good internet connection, a basic understanding of what an Android app is, and a great idea for an app that doesn't yet exist, then you're the perfect candidate! While the course is aimed at beginner programmers or those with no coding experience whatsoever, experienced app builders who want to learn from a new angle will benefit too.
During the 204 lectures and 17 hours of content contained within this course, you'll learn the basics of programming in a fun and practical way, while creating fully fledged, ready-to-use Android apps. You'll start off with setting up App Inventor 2 and choosing the options you'll need for your future apps. Then you'll get to know the interface and tools before diving straight in and creating not one, not two, but TEN apps. These apps will increase in complexity as you work through them, using features such as the component editor and blocks editor.
When you've built your ten apps you'll also learn how to test, update, and publish them to the Play Store. By the end of this course, you'll be an advanced app builder using App Inventor 2.
Tools Used
App Inventor 2 is an open source web application originally developed by Google and now maintained by MIT. It is aimed at beginner programmers and specially designed to enable them to build Android apps. It turns complicated coding language into visual drag and drop blocks, so there is no need for the user to learn code before building their apps.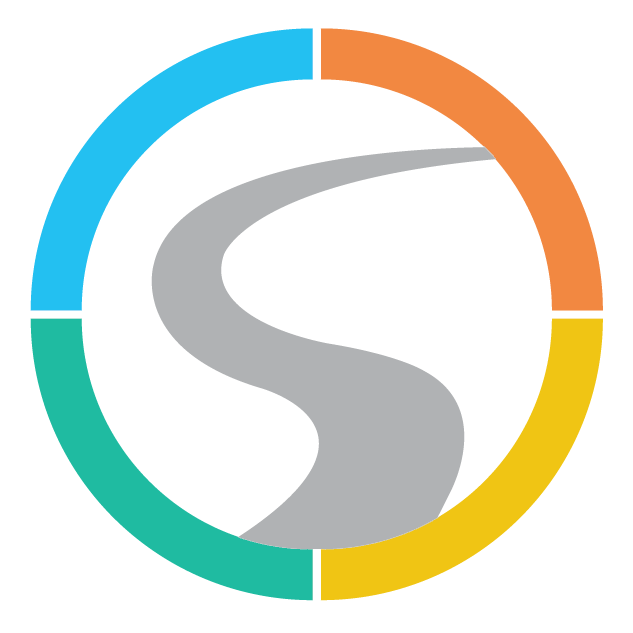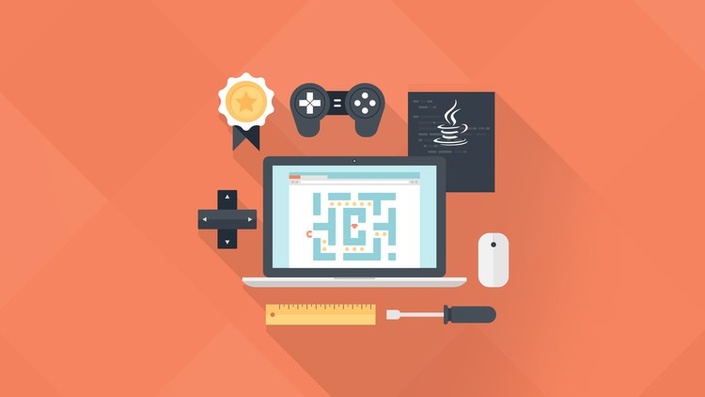 Java Game Development - Create a Flappy Bird Clone
Key game concepts for Java developers
If you know anything about Java, you'll know that it can be used in an almost endless number of ways. One of the most popular uses is for game development. Since gaming is a billion dollar industry and rising, there are plenty of exciting employment opportunities to be found. To get one of those coveted jobs however, you need to have the broadest skill set possible. A comprehensive understanding of Java game development is an excellent place to start.
Learn the World's Most Popular Programming Language
Learn Java and game development by creating a Flappy Bird clone
Customise your game and build a framework for other games
Improve your knowledge of object oriented programming
Grasp the most important concepts of game programming
Become a Java Script Expert
The best way to learn a practical skill is by doing, and that's exactly how this course works. You will focus on creating a clone of the popular Flappy Bird game, and along the way you'll pick up everything you need to know about Java game development.
You'll learn valuable concepts of games programming like effective game loops, loading resources onto your game, creating and customising windows, interfaces, games engines, and input handlers. Having completed the 28 lectures and 2 hours of content, you won't just have developed a Flappy Bird game; you'll have developed a solid framework that can be used for any 2D game.
This course has been designed with intermediate programmers in mind. You will need to be familiar with the Java programming language and comfortable with object oriented programming. If you are a complete beginner, we recommend starting off with one of our beginner level Java, game development or programming courses first.
Tools Used
Netbeans IDE: Netbeans is a free, open source Integrated Development Environment written completely in Java and intended for development solely in Java (although it does support other languages such as PHP, C++ and HTML5). It is a cross platform IDE that runs on Windows, Mac, Linux and Solaris and has a worldwide community of users and developers. It allows users to quickly and easily develop all manner of desktop, mobile and web applications.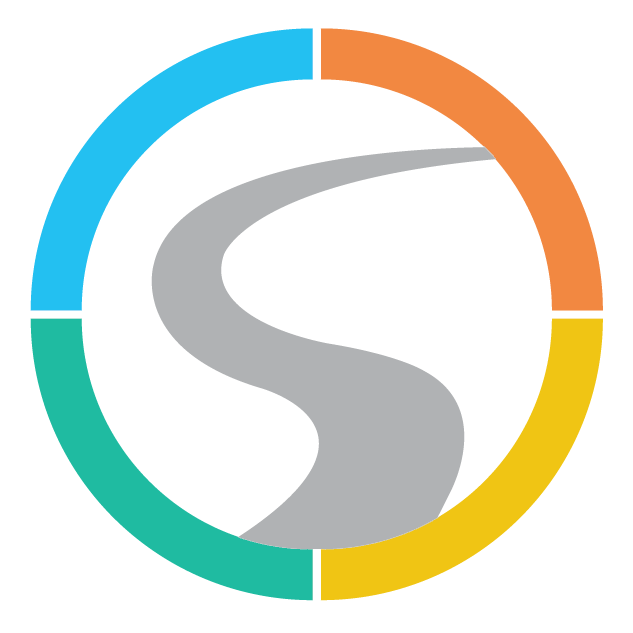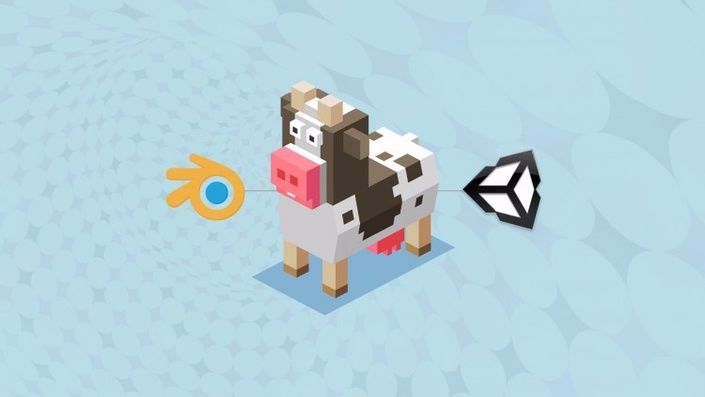 Learn Level Design with Blender and Unity 3D
Enhance your video game creation skills
Level design is a critical component to all games, but a component that can be difficult to get right. Anyone with graphics experience can in theory create a functioning single level game; but creating a game that's interesting and enjoyable as well as functional takes some finesse. Mastering Blender and Unity 3D is a sure fire way to make your game level design all of this, and more.
Develop your level design skills to the highest standard
1.Understand game level design in both conceptual and practical terms
2.Design 3D models for game levels
3.Create textures through Photoshop
4.Construct and operate a full game level on Unity 3D
Construct multi-level games using versatile programs
Blender and Unity 3D are both open source programs used by games designers all over the world. Developed by their community of users, they construct games that operate on almost all platforms; from consoles and desktops to mobile and websites. Gaining a knowledge of both programs is hugely beneficial to any game developer, as it fine-tunes your insight and intuition for creating multi-faceted, compelling and exciting game levels. Whether you're still coming to grips with level design or already have a wealth of experience under your belt, learning level design with Blender and Unity 3D will ensure your skills are up to date and flawless.
Course Overview
This course includes over 66 lectures and 5 hours of content, suited to anyone with a basic understanding of Blender and Unity 3D. If your interests lie in level design, 3D modelling or texturing, then this course is for you.
You'll first learn about the concepts and best practices of level design, from setting goals and getting references to planning and mapping out your level in Photoshop. You will then move on to modular design and complete basic object manipulation tasks; the first step to creating a full game level.
You will go through each aspect of level design in detail; floors, ceilings, walls, focal points, props and other objects, filling in your level as you learn. Then, you'll add intricate texture to each of these elements, bringing your level design up a notch from basic to something much more professional looking.
Reviews and quizzes have been incorporated into each section of this course so that the material covered is constantly refreshed. On completion, you will take away an up to date skill set in Unity 3D and Blender. You will have an understanding of graphics software, game engines, game level design, and how all of these elements work seamlessly to create fun and engaging games.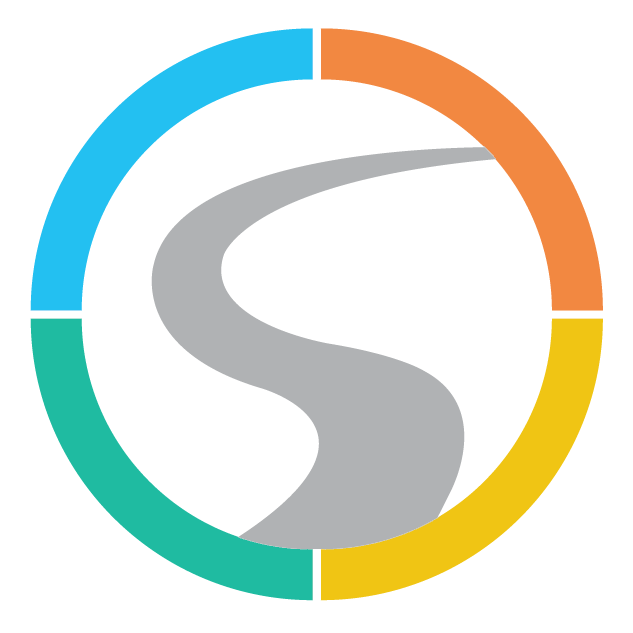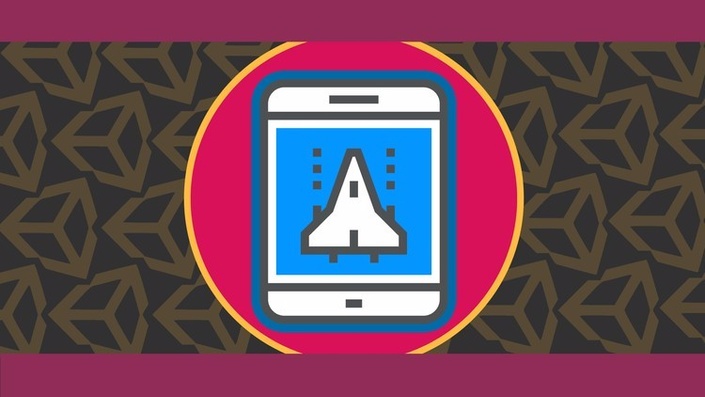 Game Development with Unity 5
Quickly build stunning multi-platform games
Game development is an ever changing, constantly improving, and highly dynamic area to work in. Things are on the move constantly, and if you're not careful you can get left behind. That's why it's important to keep your skills at the top level and to familiarise yourself with the latest tools and programs out there. This course will do just that by getting you up to speed with Unity5, the newest version of one of the industry's leading development engines.
Become a Unity 5 Developer
Build your first functioning game in 60 minutes
Create more complex games as your skills improve
Increasing levels of complexity to cater for both beginners and experienced developers
Grasp game development fundaments in a practical way
Gain practical skills than can instantly be used in the real world
Learn the Secrets of Unity 5 Game Development
Whether you're completely new to game development or have gained some experience developing games with Unity already, this course is for you. With 85 lectures and 9.5 hours of content, it takes starts off at beginner level and advances up to more complex projects.
This course goes beyond merely explaining or showing you how everything works; you'll be shown how, and then you'll do it for yourself. As you progress through the course you'll create three games of increasing complexity; a trivia game to demonstrate programming basics and show you the Unity user interface, followed by a 2D platforming game, and to finish, first person shooter game complete with visual effects and artificial intelligence.
By creating these games, you'll learn all about scripting and user interface including questions and answer options, creating different levels, adding audio, freezing game play, building scenes, learning Nav Mesh, character and object movement, and game narrative, among other things.
This course emphasises coding and development, and is suitable for anyone who wants to learn to develop games or learn how to code. To start this course, you will need to have Unity installed on your computer; we'll show you everything else from there.
About Unity 5
Unity is a games engine used to create and develop 2D and 3D games and interactive experiences. It is fast becoming the industry standard for creating multiplatform games. Unity5 is the latest version of the tool, and includes a number of advanced powerful features such as a 64-bit editor, frame debuggers, graphics command buffers, and more.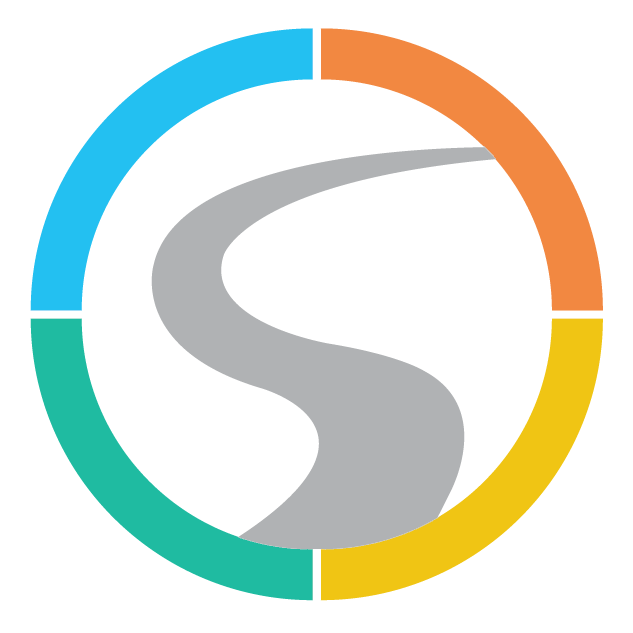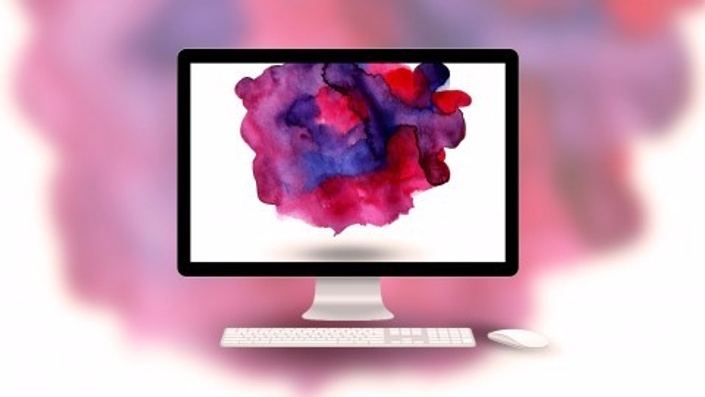 Learn Blender Modeling and Texturing
Model objects and surfaces in 3D
Learn Blender from a beginner's perspective with this Blender 3D modeling and texturing course from Stone River eLearning. If you're interested in 3D modeling and texturing for game design, 3D art, 3D animation or architectural design, Blender 3D is a free, easy to use tool that will allow you to master 3D modeling with no money out of pocket.
What You Will Learn

In this course you will gain the skills to create and texture 3D models. This Learn Blender course covers the fundamental tools you will use for modeling in Blender. You'll receive an overview of how to give your models, materials and textures a professional look, with extra detail and color to make then look complete and professionally done.
What You Can Do After Taking This Course
By the end of this course you should have an understanding of modeling and texturing that will allow you to build and learn more on your own. You will be provided with additional Blender learning resources and project files to continue learning and practicing after you've completed the course.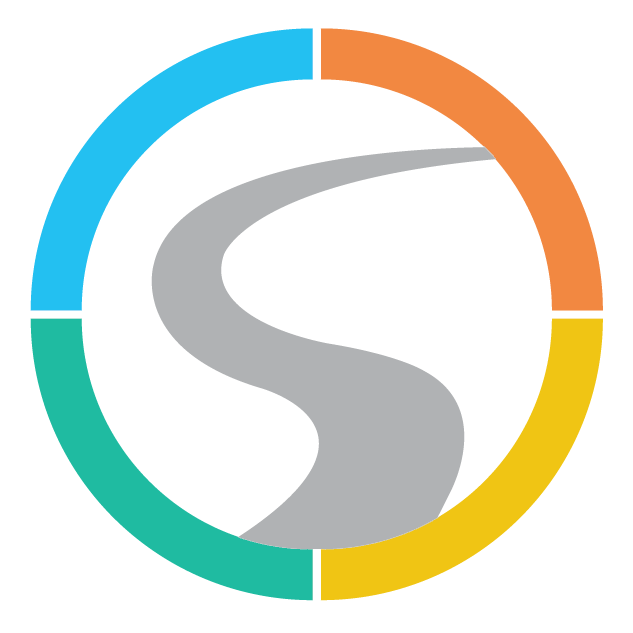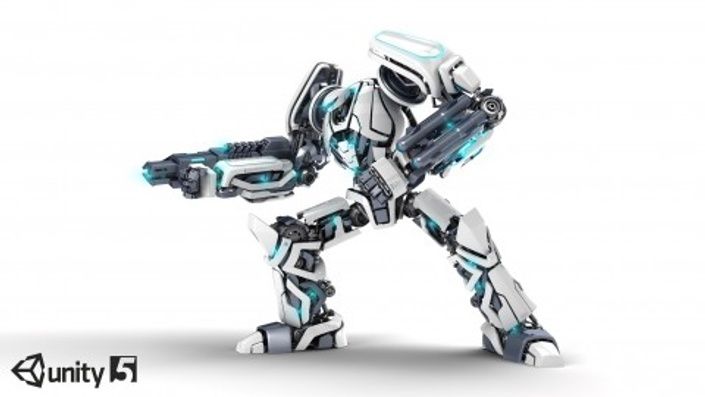 What's New In Unity 5
Experienced Unity developers: get a look at what's new in v5
Learn the new features of Unity 5 in this course from Stone River eLearning that covers each of the new features. You'll learn what they are, how they work and how you can use them to create professional quality games with Unity 3D.
Unity 5.0 is the biggest and boldest release ever. Powerful new features in Unity 5 include:
The Physically-based Standard Shader to make your materials look consistent in any lighting environment, cross platform.
Real-time Global Illumination, built on Geomerics Enlighten technology.
The Audio Mixer, to massively improve audio in your game.
HDR Reflection Probes to enhance visual fidelity.
PhysX 3.3 to bring massive performance improvements to 3D physics.
Major updates to the animation system.
WebGL preview.
And of course, many more new features and updates. Keep reading to learn more.
UNITY 5 NEW FEATURES
AI
NavMesh supports LoadLevelAdditive
Improved performance and reduced memory consumption:

NavMeshObstacles update is multi-threaded now. Carving speed generally improved 2-4x.
NavMesh data for non-carved regions takes ~2x less memory now.
Performance improvements for multi-threaded NavMeshAgent updates.
HeightMeshes bake faster, work faster at runtime, and use ~35% less memory.
Path replanning in presence of many carving obstacles is faster and more accurate.

Improved inspectors and debug visualizations:

NavMesh Areas inspector (previously NavMesh Layers) got a facelift.
Reorganized parameters NavMeshAgent inspector.
Added carve hull debug visualisation for NavMeshObstacles.
Added visualisation on how NavMesh bake settings relate to each other.
Improved accuracy and raised limits:

NavMeshObstacle supports two basic shapes - cylinder and box for both carving and avoidance.
Improved automatic Off-Mesh Link collision detection accuracy. Note that this will change how off-mesh links placement on existing scenes.
Improved navmesh point location/mapping when height mesh is used.
Increased the height range of NavMesh baking (can build meshes for taller scenes).
Made Height Mesh query more resilient to small holes in input geometry.
NavMesh obstacle rotation is take into account when carving and avoiding.
NavMesh tile count limit lifted from 216 to 228.
NavMeshPath and NavMeshAgent paths removed 256 polygon limit.
OffMeshLink - removed restriction on tile span - previously connected only up to neighbouring tiles.
ANDROID
KitKat Immersive Fullscreen Mode. Applied by default.
Rendering to multiple displays.
Rendering to custom java surfaces. Exposed in Unity as additional displays.
AAR Support. AAR files can now be used as a replacement for Android Library Project folders.
ANIMATION
State Machine Behaviours

StateMachineBehaviours is a new MonoBehaviour-like Component that can be added to a StateMachine state to attach callbacks
Available callbacks are : OnStateEnter, OnStateExit, OnStateUpdate, OnStateMove, OnStateIK, OnStateMachineEnter and OnStateMachineExit
Animator.GetBehaviour(). This function return the first StateMachineBehaviour that match type T
STATE MACHINE BEHAVIORS
StateMachine Transitions

Can now add higher level transitions from StateMachine to StateMachine
Entry and Exit nodes define how the StateMachine behaves upon entering and exiting.
STATE MACHINE TRANSITIONS
Asset API

Allows to create and edit, in Editor, all types of Mecanim assets ( Controllers, StateMachines, BlendTree etc.)
Added API for Avatar, Motion Nodes, Events and Curve in the Model Importer

Direct Blend Tree.

New type of blend tree to control the weight of each child independently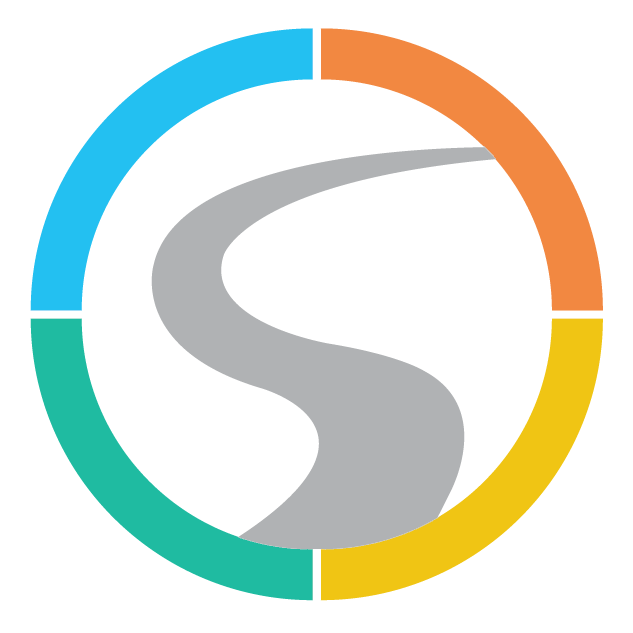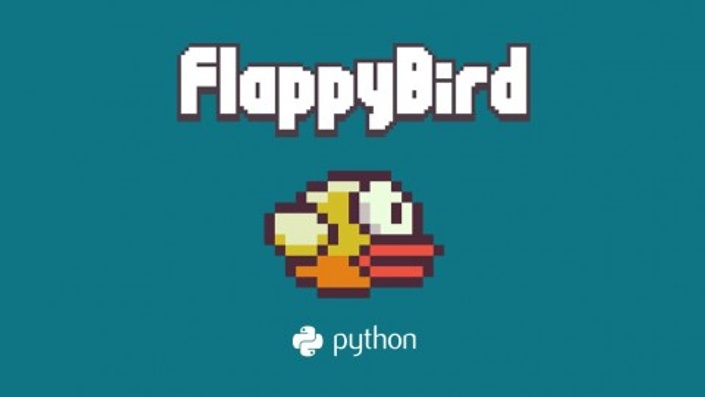 Python Game Development - Create a Flappy Bird Clone
Learn Python game development by creating your very own Flappy Bird game!
Games by their very nature are supposed to be fun. So why should the process of creating them be tedious and complicated? Instead of sitting through hours of lectures and game development theory, this course cuts to chase and allows you to create a game straight away, learning as you go.
Learn Python game development by creating your own game
1.Gain practical experience in Python game development
2.Develop a clone of Flappy Bird using Python game programming
3.Create levels with increasing difficulty and complexity
4.Understand and utilize the opportunities Python games provide
Master game development in a fun environment
Python game programming is a set of Python modules designed specifically for writing games. It allows you to create fully featured games and multimedia programs using the Python programming language. Python is highly popular and versatile, running on almost every platform and operating system out there; so mastering it is of enormous benefit whether you want to create Python games or pretty much anything else. By completing this course, you can create open source, free, freeware, shareware and commercial games using Python game programming.
Course Overview
This course contains 21 lectures and over 3 hours of content. It is intended for those who already have a working knowledge of Python programming or general programming, and who want to apply their skills to games development. However, beginners may still be able to follow the course too.
The main focus of this course is to create a clone of the smash hit (and extremely simple) game Flappy Bird using Python game programming. You will first be introduced to Python programming concepts and initial coding, and then delve straight into the making your game from scratch.
The first two elements of the game you will learn are the time clock and game over. From there, you'll progress to initial graphics setup including the background and adding graphics to the screen. Following that, you'll move on to working with coordinates.
The next few sections of the course focus in detail on creating input controls, boundaries, crash events and menu creation, as well as creating obstacles using polygons. Finally, you'll add the finishing elements to your game like game logic, score display, colours, and most importantly, difficulty levels.
By the end of this course you will have created your own Flappy Bird game from scratch using Python game programming and Python game development techniques. The skills you picked up along the way will give you a solid groundwork for creating bigger, more complex, and more versatile games that can be run on any platform or any operating system.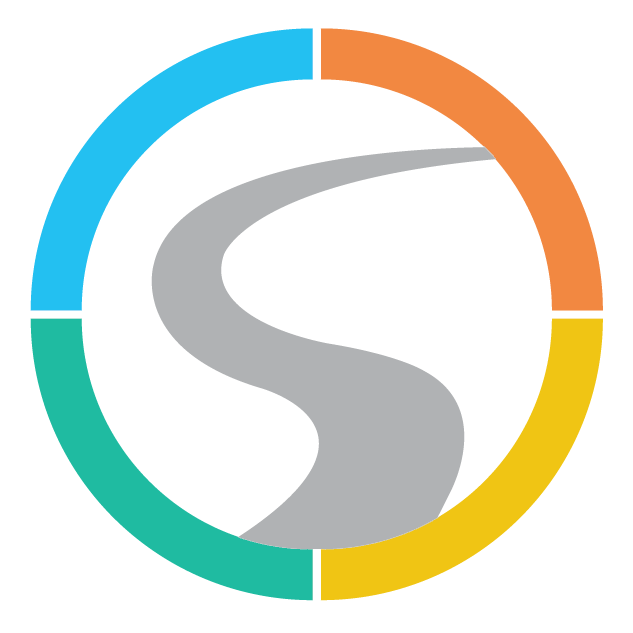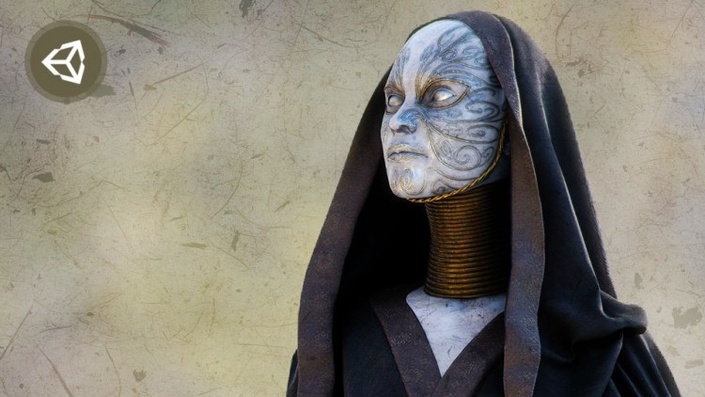 Introduction to Unity 3D Game Development
Calling all newbie game developers! Learn Unity 3D, the most powerful game engine in the world.
This course introduces Unity 3D. The tutorials below also seek to create an understanding on how Unity works and serves its purpose in game development. It is in this course that the learner will have a solid grip on the founding concepts on both scripting and compiling games.
This course will give you the basis for understanding game development using Unity 3Ds powerful game engine. If you've never developed games before, this course is for you.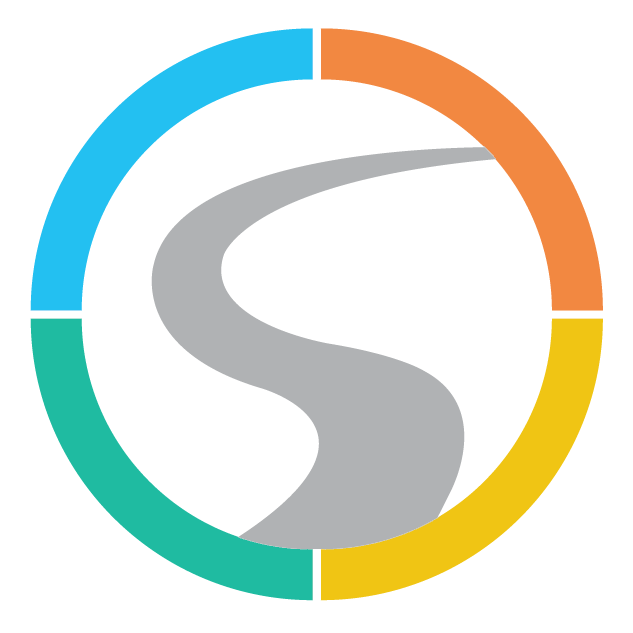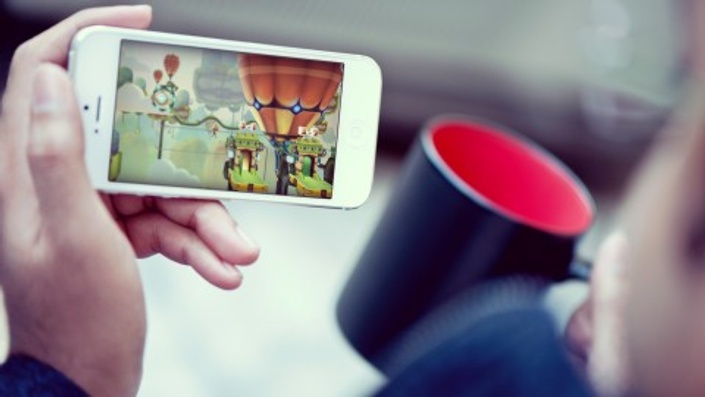 Mobile Game Development with Unity 3D
Make a living making and selling mobile games with Unity 3D
Includes:
Lifetime access
30 day money back guarantee!
Available on all mobile devices
Certificate of Completion
Many people have a perception that to successful mobile game development requires learning complicated and difficult skills and techniques. By learning the process with Unity 3D, these perceptions will be smashed. Not only is Unity 3D easy to get to grips with, it's extremely versatile too; so you can develop and publish games on almost any platform, for almost any device.
Create Mobile Games for Any Platform
Create a fully fledged iOS game in minimal time
Master the craft of game development through experimentation with code and game play
Publish your game on any mobile platform
Understand the vast possibilities of a Unity 3D game for mobile
Learn complex techniques in an easy, instantly usable manner
Course Overview
This course includes 9 hours of content and 34 lectures, and is suited to both experienced and budding game developers. You will create a dynamic Unity 3D game during the course, but the focus is not on completing a game, but mastering the art of game development through problem solving and experimentation.
You will begin by importing models and textures before progressing to level design, lighting and lightmapping. From there, you will compare and learn about GUI systems, specifically NuGUI. This sets the foundation for the next step; multiple cameras, avatar customisation, controlling your player's actions, scripting mecanim animation, and more. You'll finish off by creating particle effects, compiling and publishing your game.
By the end of this course, you will have created a complex Unity 3D game – having started with nothing but a blank screen – that can be instantly published and played on multiple platforms.
About Unity 3D
Unity 3D is a game engine used to create multiplatform 3D and 2D games for desktops, consoles, mobile devices and websites. Combining high end technology and tools with intuitive and customisable settings, it runs on almost every platform you can think of and is constantly developed and improved by its community of developers. As well as creating games, it also provides features such as ads, analytics, cloud building and multiplayer networking.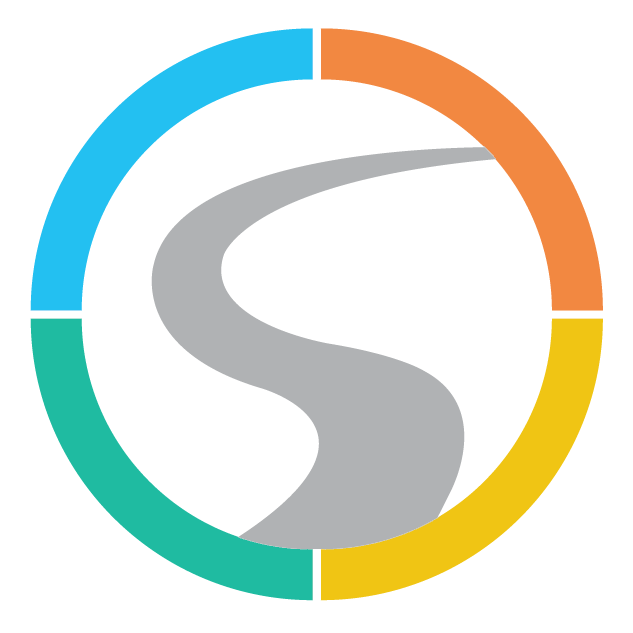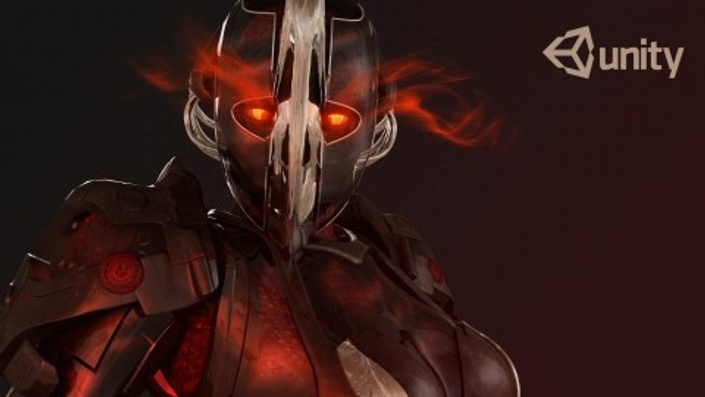 Unity 3D Game Development and Design Bundle (Unity Version 4.x)
Over 15 hours of Unity game development goodness
Includes:
Lifetime access
30 day money back guarantee!
Available on all mobile devices
Certificate of Completion
Whether you're completely new to game development or you have experience developing games with Unity 3D, this course is for you.
Beginners
Beginners can start with the basics of the Unity system with an explanation of how it works. This isn't an explanation of what each menu does one by one (that's boring), but a high level explanation of how Unity functions from the perspective of a first time game developer. You'll then take that knowledge and build your first real game in about an hour.
You will learn basic scripting as it relates to game design. No prior coding experience is necessary to take this course and create real games.
Game Developers
For those with experience in the world of game development, you can skip the basic Unity and basic scripting sections and move right into the higher level game development exercises. We understand you already know the basics and you want to increase your skills as a game developer.
What You Will Learn
The Unity user interface
Structure of Unity projects
Basic Unity scripting
Intermediate and advanced Unity scripting
Working with assets
Level design
Sound design
Animation, modeling and rigging
Compiling games to console and mobile devices
Mecanim animation system
Shuriken particle system
2D Animation
3D Animation
Blender 3D modeling
This course bundle uses C# as its programming language. You will also be using the open source program called Blender to create some of the animations.
* Unity version 4.x is taught in these courses. Level Design with Blender and Unity 3D uses Unity 5.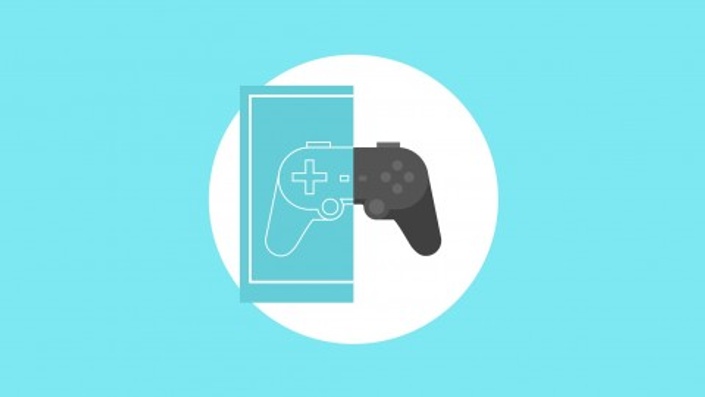 Create Your First 3D Game with Unity 3D
Create three levels of a fun sci-fi inspired puzzle game from scratch.
Includes:
Lifetime access
30 day money back guarantee!
Available on all mobile devices
Certificate of Completion
In the ever changing world of game development, there are hundreds of game engines, and new versions of each one are released on a regular basis. Unity 3D is not only one of the most versatile, but one of the most widely used engines out there. By learning to create a Unity 3D game, you will be able to apply your skills and knowledge to a whole host of other programs too.
Create multi-level, fun games for multiple platforms
●Create a multi-level sci-fi puzzle game from scratch
●Learn the fundamentals of Unity 3D game development and C# programming
●Master professional game design practices
●Compile a game for any device or platform
Course Overview
With over 23 lectures and 3 hours of content, this course will take you through the process of building a multi-level Unity 3D game from scratch, complete with a hero protagonist who overcomes various obstacles to move up through the levels.
You will learn the basics of core modular game asset creation, level design, C# game scripting, menu creation, scene linking, and finally compiling your game. By increasing the complexity of the puzzles and elements of each level, your game will not only become more fun as it progresses, but you'll learn more about game development too through challenging yourself and learning to engage your audience.
You'll not only master the basics, but the finer details too, including sound effects, testing for bugs, menu scripting, and of course modelling and texturing. While most suited to those with some experience of Unity 3D and game development, complete beginners will also be more than capable of completing this course too.
About Unity 3D
Unity 3D is a game engine used to create multiplatform 3D and 2D games for desktops, consoles, mobile devices and websites. Combining high end technology and tools with intuitive and customisable settings, it runs on almost every platform you can think of and is constantly developed and improved by its community of developers. As well as creating games, it also provides features such as ads, analytics, cloud building and multiplayer networking.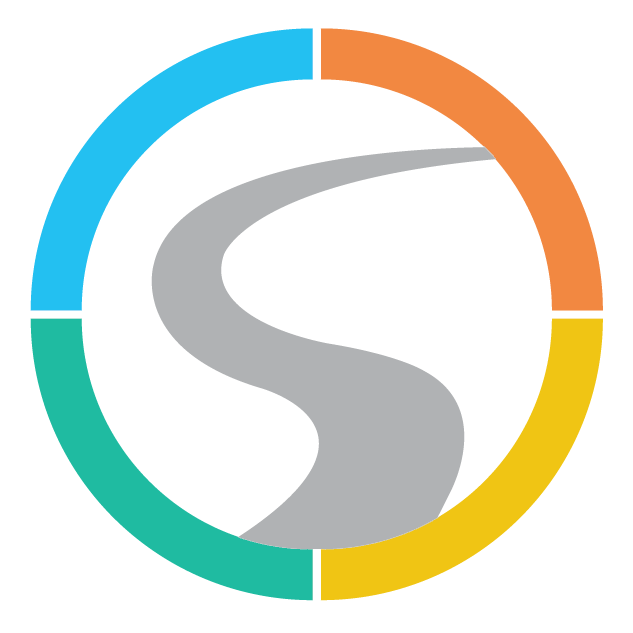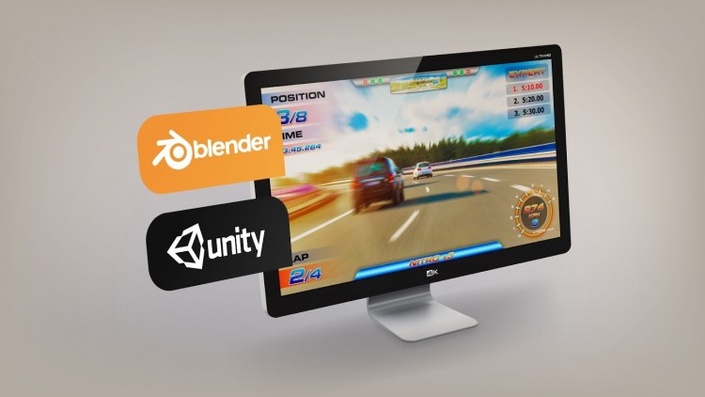 Game Hacking | Create a Game in 1 Hour
Crank out your very first game without being a coding genius.
Includes:
Lifetime access
30 day money back guarantee!
Available on all mobile devices
Certificate of Completion
Using Unity 3D and Blender, this course aims to introduce game development to beginners. In these tutorials, the various aspects of asset animation and coding games will be taught. This is to provide students the support they need to start creating their first game in under an hour!
This course uses the free versions of both Unity 3D and Blender.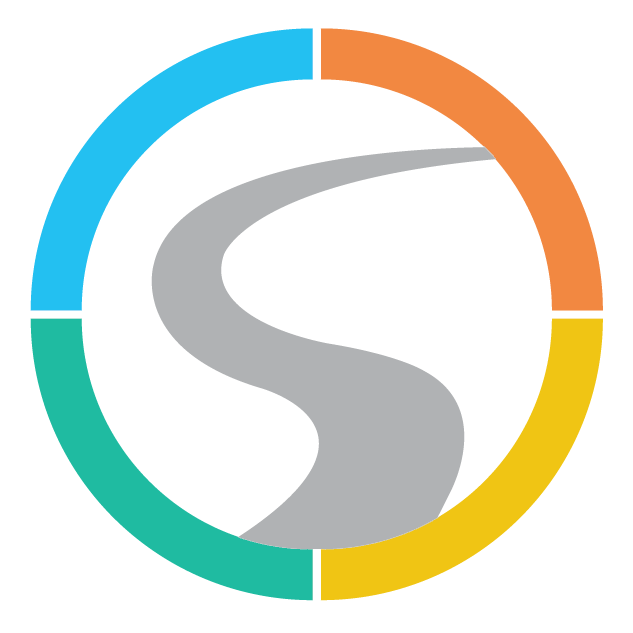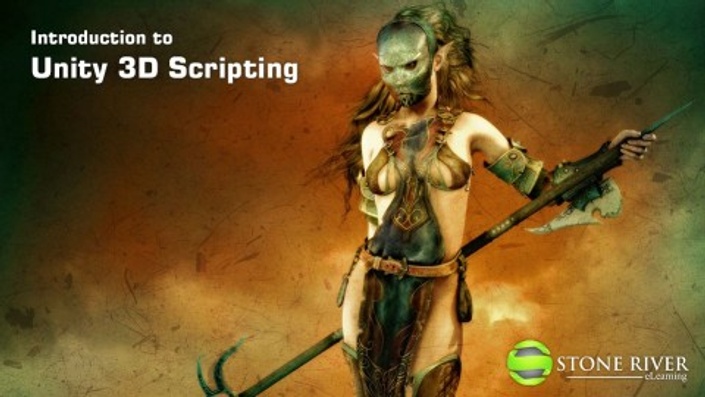 Introduction to Unity 3D Scripting in C#
Learn the basics of coding video games with Unity 3D.
Includes:
Lifetime access
30 day money back guarantee!
Available on all mobile devices
Certificate of Completion
This course discusses Unity Scripting. It includes several tutorials on game script creation and coding. This course is aimed at beginning coders and intended to teach you the basic coding you need to know to start creating games.
If you have some coding knowledge, this course will still be helpful as it relates coding to how it is used in game development today.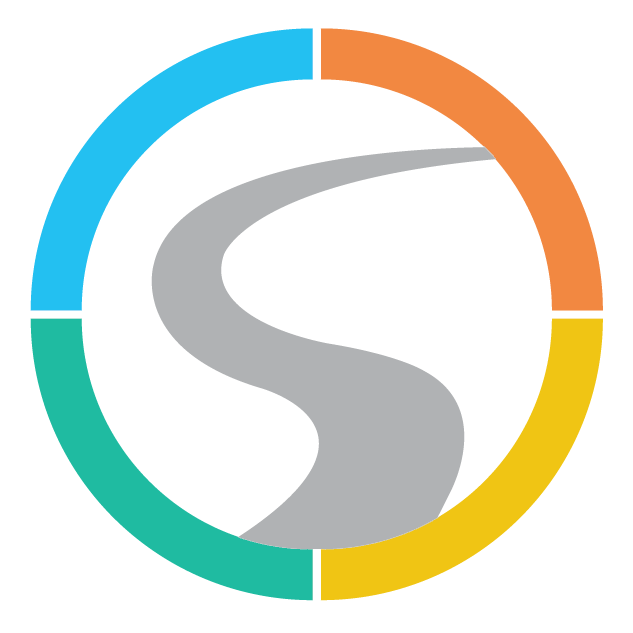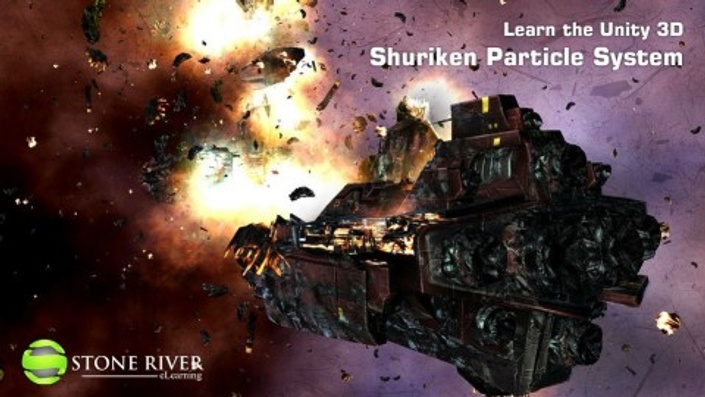 Learn the Unity 3D Shuriken Particle System
Learn how to create game effects with the famous Shuriken Particle System on Unity 3D.
Includes:
Lifetime access
30 day money back guarantee!
Available on all mobile devices
Certificate of Completion
Create awesome particle effects with Unity 3Ds Shuriken Particle system. Send rockets blazing into space, create muzzle blast shooting effects, create particle emitters and much more.
This course seeks to teach students how to work with the Shuriken Particle System in Game development. The lectures include working with textures and voxels, emitters, modules, smoke plumes and muzzle flashes; all of which are crucial to the success of any game development projects.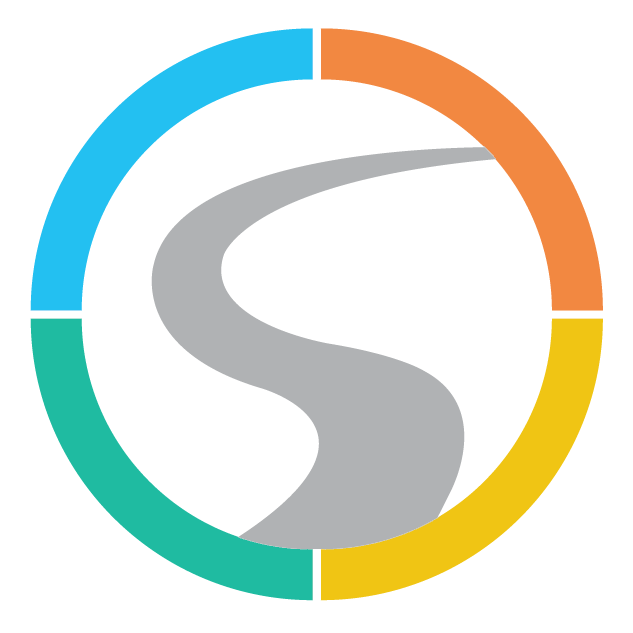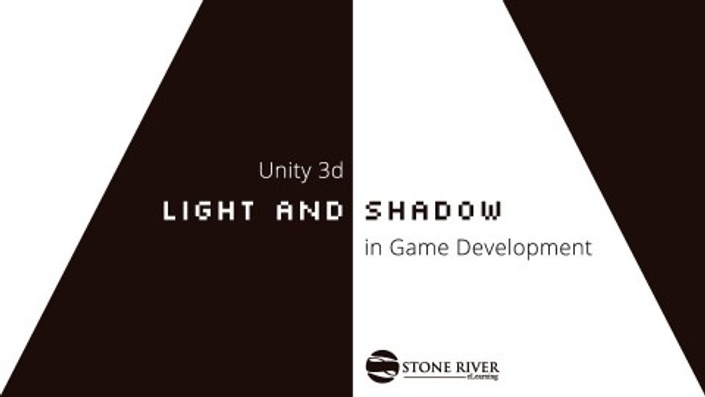 Unity 3d | Using Light and Shadow in Game Development
Learn how to use light and shadow to create amazing game levels and scenes.
Includes:
Lifetime access
30 day money back guarantee!
Available on all mobile devices
Certificate of Completion
This course discusses how to work with lights and shadows in game development, including processing posts, light mapping and illumination are taught in-depth.
You will learn by creating real game scenes light the Unity Airlock scene. You will also venture out to Mars and light the Red Planet in stunning ways.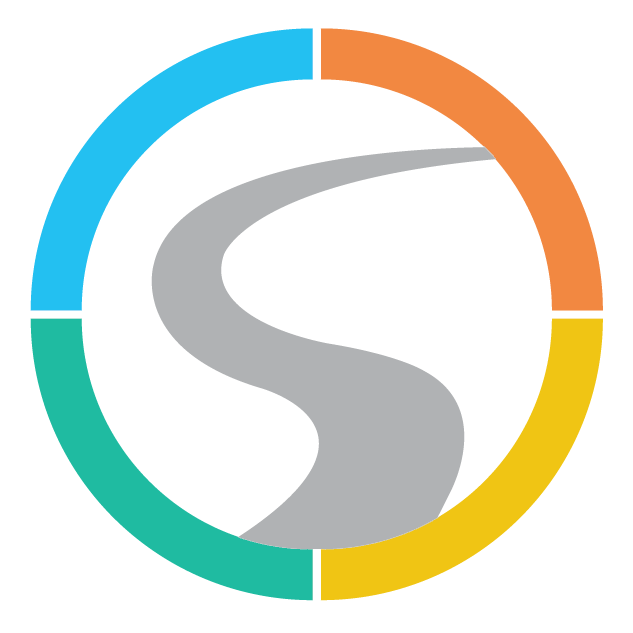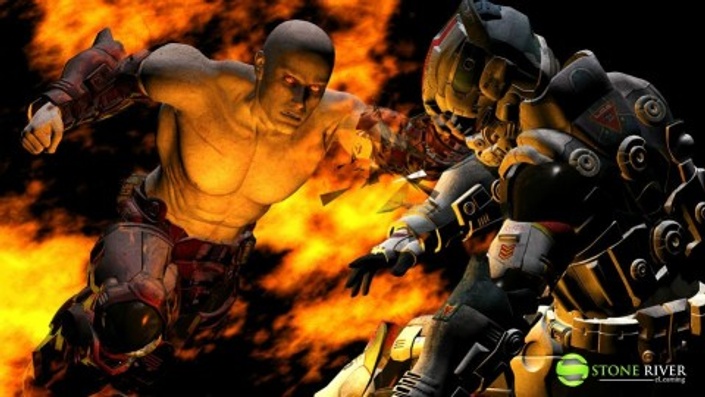 Unity 3D Game Development | 3D Engine Fundamentals
Understand how 3D game engines really work so you can create better games.
Includes:
Lifetime access
30 day money back guarantee!
Available on all mobile devices
Certificate of Completion
In this course you will explore one of the most powerful game creation tools available, and one that game developers can't live without -- the Game Engine. In this course, we will look at the Unity Game Engine.
By the end of this course you will understand what a game engine is, how it works and how you can use game engines to create incredible realistic games. If you're interested in Unity game development, the information in this course is very valuable.
You don't need to know a single thing about game development to take this course.
So What Is a Game Engine?
A game engine is framework which facilitates the kinds of tasks which need to be done when writing a game. So what are the kinds of tasks we want to do? We would probably want to display images on the screen (in game terminology, an image which is displayed on the screen is called a sprite). We may need to draw menus or text on the screen. We might want to organise our sprites so that some are behind others. Often games use realistic physic so objects collide or fall with gravity. A game engine will help us do these things and many more.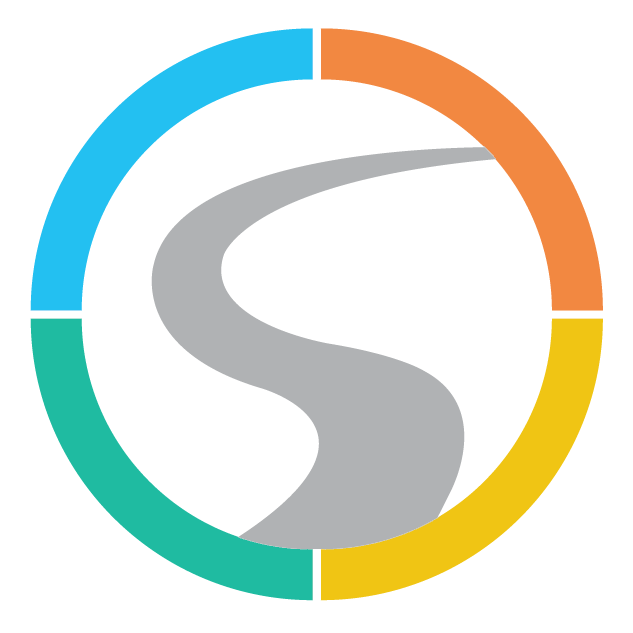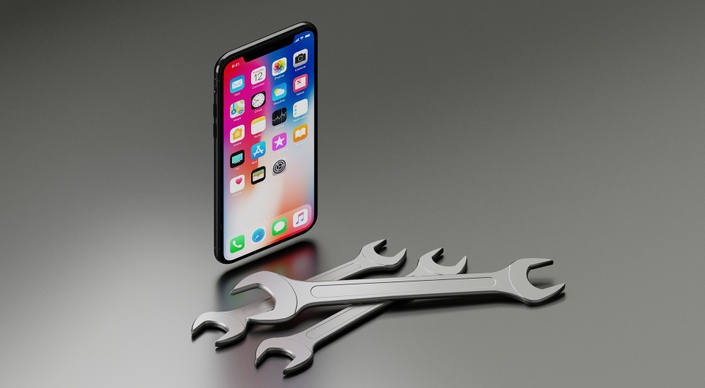 Firebase Firestore for iOS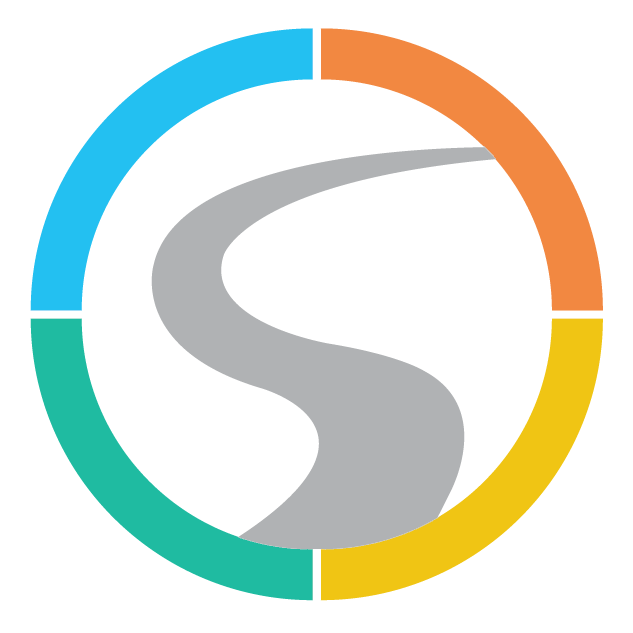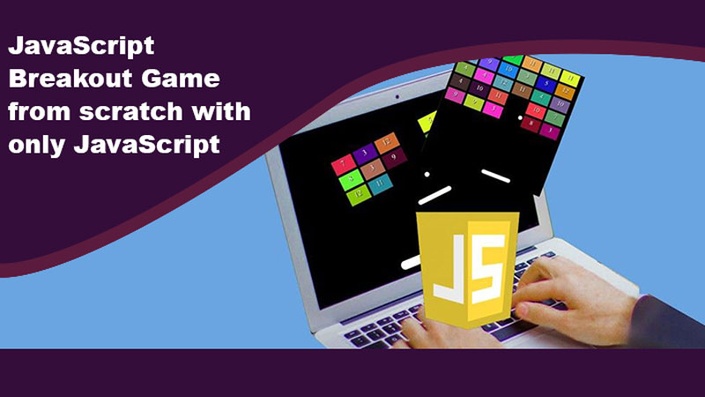 JavaScript Breakout Game from scratch with only JavaScript
JavaScript and the DOM - explore how YOU can create amazing things with Javascript - interact with content and more.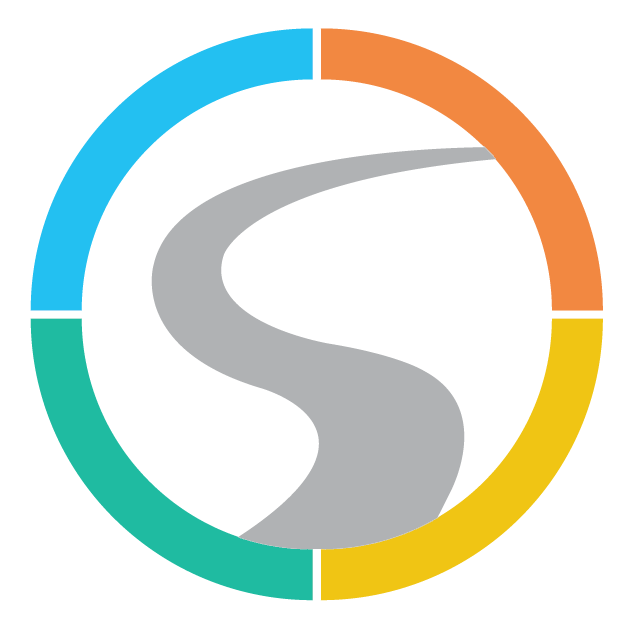 AS FEATURED ON